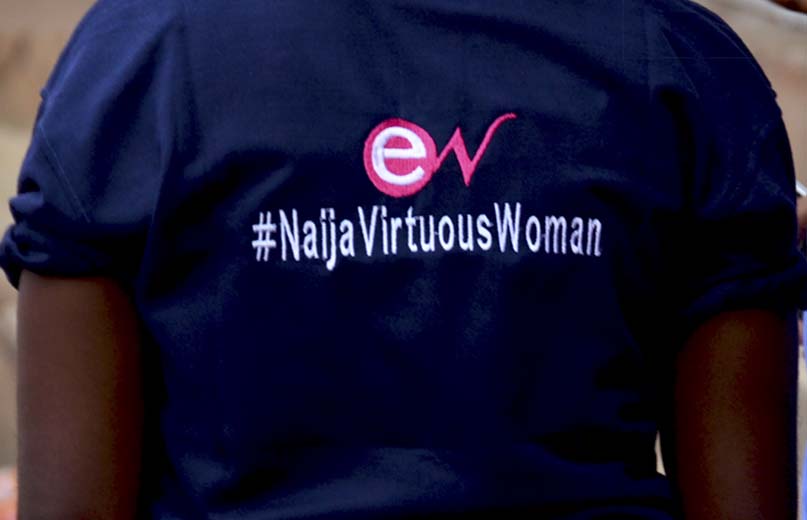 Man and woman are the same before GOD spiritually, but they have different roles to play in the home, both physically and spiritually.
They were given different assignments (as one is to be in service of the other).
You will agree with me that whoever is serving is a leader who must be humble to serve. That is a woman in the home
A woman is meant to be submissive to a man, while the man exercises authority over her in the home and everywhere else
Women were given their core responsibilities by GOD HIMSELF during creation; it is a divine instruction that must be followed to the letter. Genesis 3:16
You feel inferior before men because you forget your roles and responsibilities as a woman in their lives and desire their position: – Women were originally created to be helpmeet, even before men sinned against GOD; women were not to occupy men's position. GOD never gave women the authority to rule over their husbands, though we are equally spiritually, when it comes to discharging duties, we differ.
When a woman starts seeking and struggling for a man's place in the home or in the society, that's where inferiority complex comes in, because you have totally neglected your duties and trying to do someone else's that your strength can never carry.
It is a woman's responsibility in the home to make sure everyone is treated equally with love and affection: – A woman is not meant to discriminate, everyone is supposed to be important and useful and important before her eyes in the home, she is not permitted to segregate or relegate anyone to the background. Even if it's a house help, the house help is as important as any member of your family, therefore you must treat everyone equally and with equal affection.
It is her responsibility to reconcile the family, standing in a gap for her family, married or unmarried Luke 15:8-18:- A woman is supposed to bring peace to home, make sure everyone is together in love and harmony in the home, protect the family from attacks from outside. Reconcile a son with his father, a mother with her daughter etc.
It is her responsibility to organize and plan the home, manage resources, etc. – Married or single, it is the responsibility of a woman to make sure everything is well taken care of in her home, from finances, to their way of living, discipline etc. A woman must know her husband's schedule, know when to prepare meals for him and also learn how maintain a peaceful atmosphere in the home.
It is the woman's responsibility to welcome guests warmly into her home Luke 10:38 -Don't be rude to guests who visit your home, you never know what kind of message they bring to you. No matter how tattered and haggard they look, always welcome them. Take for instance the story of Abraham and the strangers he fed and washed their feet in his house, if Sarah wasn't receptive, they won't have been comfortable and Abraham and sarah would have lost the two most important people in their lives,
Isaac, Abraham's unborn child then
Lot, Abraham's nephew.
Every wise woman builds her household, but the foolish one plucks it down with her hands – Proverbs 14:1
The house here can be referred to as your matrimonial home (as a married woman) and or your body (as a single girl)