Who We Are
The World we live in today is a world where our foundation is no longer important, and our culture, tradition and morals are gradually going into extinction as we have thrown every good ethics and landmark of our forefathers to the "winds of civilization and modern lifestyle".

This happens everywhere in the world today, but the Ethel Women initiative is saying No; Nigerian Women all over the world MUST be different and live differently from women in other countries of the world.

Ethel Women Initiative (EWI), is a non-governmental organization initiated to support the Nigerian female child to realize, understand and appreciate her self-worth in the society, with full mastery of her role in building a Home, breeding nation builders and her contribution towards nation building. EWI is poised to enlighten, educate and empower the Nigerian female child to see beyond her physical beauty, embrace her inner beauty and abilities, molding her into a #NaijaVirtuousWoman and a #NaijaNobleWoman.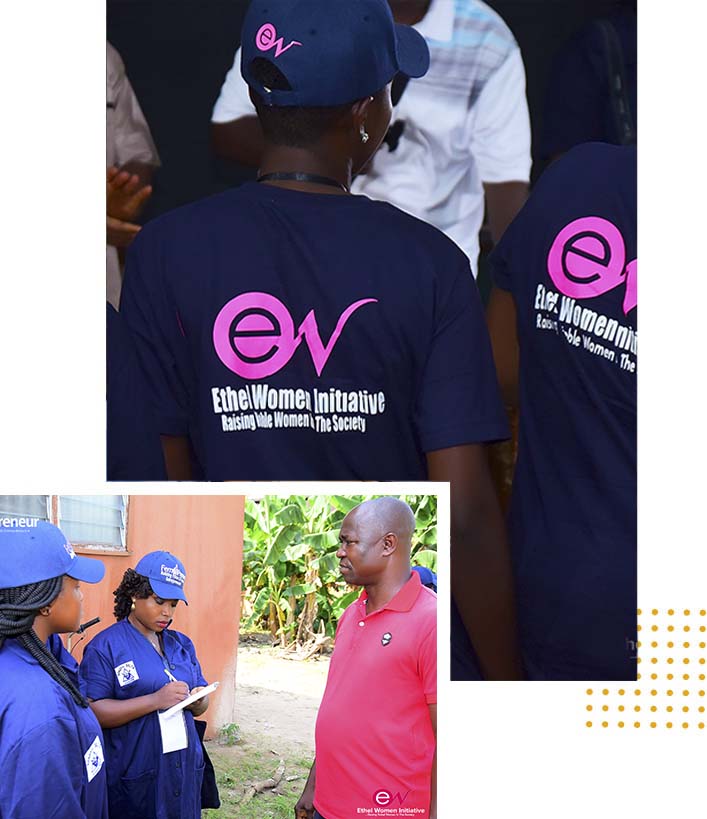 A Nigeria society where the people live right and stand as national developmental pillars.
Giving the encouragement, motivation and support that women, youths and the girl-child need to achieve their dreams and goals by empowering them with the basic information and materials needed to bring about a great transformation for building the Nation.
To Create Awareness

And Enlightenment campaign to groom the Nigeria female child into a Virtuous Woman

To Be Able to Stand Up

live right and become the pillar that she is originally created to be in her individual environment and society

Empower Nigerian Female Child

Through skills acquisition, intellectual training and resources to setup their own establishments

To Educate them

On how to live responsibly as ladies in the society