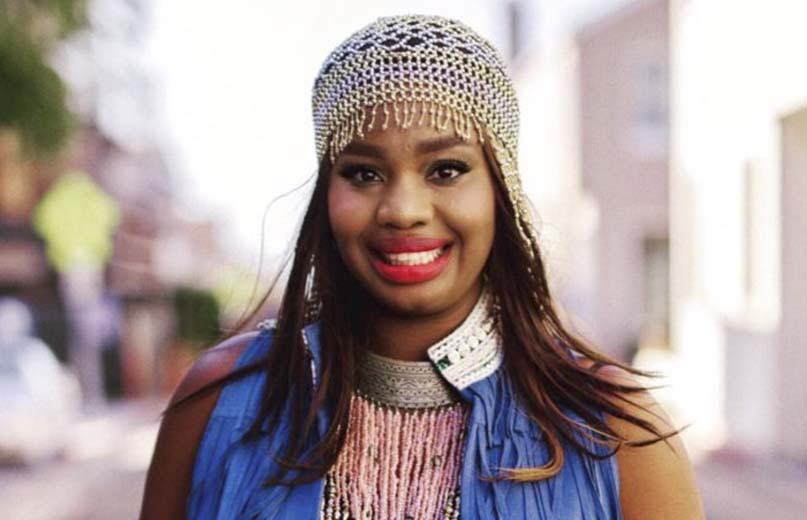 Olori Wendy's Perspective
Rudeness Is The New Swag, Egocentricity Is In Vogue.
Gone are the days when it was uncouth to be rude or nasty. It was a thing of pride to be proper in every ramification but time is fastly blowing these cultures away.
Now it seems archaic for one to say hello; as a greeting is not official, as my former German boss once told me. It was a surprise to her that I always said "good morning" to her upon resumption, and she felt it takes an effort to do that or rather to answer back.
Everyone forgets to say hi and just goes straight to the point these days as there is no need to waste time. Time is money they say, even for politeness, not a second to be wasted.
While some blame technology and civilization, others blame parents for not raising up their kids properly, but in truth, the whole society is at fault.
Some are upset with The System which says no to correcting children with corporal punishment, but The System has saved the lives of many children from abusive parents and teachers, so basically, they also have been some good in not observing the "spare the rod and spoil the child", because of elders who vent their anger on weaker and younger ones.
Some have killed and hurt so many through corporal punishments. And with masculine power, some men tend to be abusive husbands and partners, who don't know the difference between correcting a child and amending issues with their lovers; they use their fists to talk, control, and to make the ego in them speak.
With power backed by the government given to young ones in western nations, many abuse the present day opportunity with rudeness and nastiness to elders they normally won't be able to look in the eye. They grow as teenagers and adults who are ready to defy anyone according to their mood. They see politeness as being weak, being proper as pretentious.
Gone are the days when wives were submissive enough to solve relationship problems in an amicably way, now most present-age wives argue with their spouses unnecessarily, giving back curses for abuses, rudeness as responses, anger for correction. With such home fronts, how can there be any peace in society?
Men no longer act as warriors so the women turn from angels to demons. In romance, it is a survival of the richest when it comes to love, in times where love doesn't pay the bills. The most obnoxious girls get taken and the well-behaved usually are left behind. Leading to the combination of irresponsible men and decadent women breeding degenerated offspring.
We are in me, my world now, and giving is an inconvenience. Generosity is now a gift and no longer a lifestyle. When people give gifts, the receiver usually assumes the giver wants something in exchange, because as the saying goes, "there is no free lunch anywhere".
Social media also isn't helping matters as most articles are about me me and I. There is nothing wrong with loving oneself but humans are fast becoming robots as they can't spare an act of kindness or feel for others.
Humility is an act for those who want to take from you without paying, as those who are truly humble are seen as fools. Being meek is dumb, and loving others an expensive emotion which comes with a huge financial cost. Even religion isn't totally helping as clerics don't practice what they preach, so their sermons are easier said than done.
Their words are final and anyone who questions their lessons is doomed for criticism not only from the leaders but other members who see them as gods and not God's messengers.
You as you, me as me, isn't objective as people hardly win by being real. Even Jennifer Lopez had to steal clothes and lie about her identity in Maid in Manhattan to get the attention of the rich politician who wouldn't have looked at her twice in a maid's outfit. Being real is perfecting the fake you, egos have to be stroked and the realness comes with low self esteem for most, so putting up a facade helps. Sadly for some to keep up a creditable reality with their illusions, they act out their roles with a touch of nastiness, to mask their camouflage.
However, has rudeness and being egocentric become an added advantage in this century? Well, some celebs preach it with their lifestyles and make it seem like the norm, while justifying their actions on various platforms and raising millions of fans who want to be like them. They nevertheless are promoting a generation filled with jealousy, hatred, discontentment and pride.
People don't care who they hurt to achieve their dreams, it's classy to be a "side chic", to have no friends but colleagues. It is smart to defraud unsuspecting people, and wise to be disloyal as long as personal interest is satisfied.
People strive for material wealth, only to get it and it still doesn't quench their thirst for peace and joy. And then, we wonder why the world is filled with pain, hurt, and emptiness. We wonder why trust is rare, women are unfaithful and men are callous. We shouldn't wander far on these thoughts as the world can still be a beautiful place and it starts with us. It begins with us using our common sense in making decisions. We can't love ourselves and not know how to love others. "Love your neighbor as yourself" can be applicable in our daily lives when we understand that "vanity upon vanity, all is vanity".
Adults that are tasked with the job of raising children, should endeavor to bring up well behaved kids. Young people should be made to understand, rudeness isn't classy, and top personalities should have more to flaunt other than their material assets.
Proteges and youths generally should be taught that to serve people takes dignity and intelligence and doesn't make one a servant. Paying dues for success is part of the learning ropes through hard work, sacrifice and experience; so there is dignity in labour. But the ego and pride in most people make them rude and to defy the authorities that could lead them.
Being egocentric doesn't make one more confident, in fact, it reveals an inferiority complex problem. Rudeness points at a badly raised person and a lack of self control. Self centeredness reveals the greed and selfishness in a person and all these traits some embrace are absolutely ugly.
Written By: Olori Wendy.